Welcome to the Country Lodge
A domain of wood cabins surrounded by farm animals, in the heart of the Perche countryside, to disconnect and rejuvenate with your family
A stay in a country cabin
We have created a haven of peace in the countryside far from any noise and visual nuisance, so that families, friends or collaborators can meet and share authentic and disconnected convivial moments.
In a preserved environment in the middle of the hills of Perche, we hope that our guests relax and let go little by little… "It is becoming urgent to take the time", such is the motto of the Country Lodge.
We want our guests to feel at home, but in a country cabin. And that they can turn off their phone, have lunch on the terrace in the sun, take a nap in the grass, light a fire, contemplate nature, let the children go away, listen to the birds singing …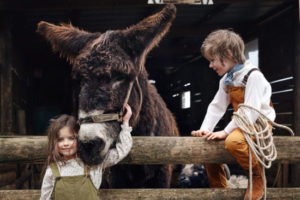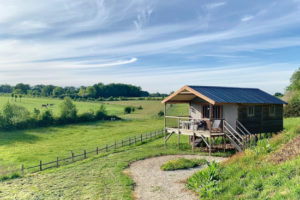 Our domain is composed of 11 cabins and 13 lodges, giving the necessary intimacy and confort needed to enjoy you stay.
Need to privatize the domain ?